How to Use Your Outdoor Lights to Honor Important Initiatives This Fall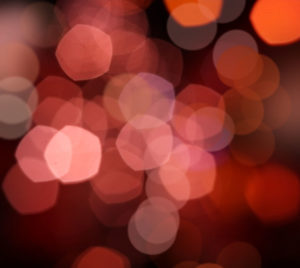 Every year, Choose Hope and other organizations encourage Americans to learn more about important causes by representing each initiative with a ribbon color. However, wearing a colored shirt and adding a ribbon into your Facebook profile picture aren't the only ways to spread awareness for a cause.
You can also use the lighting outside of your home or business to draw attention to a cause you want to champion. Changing the color of your outdoor lights for a week or month will encourage neighbors and visitors to ask about your lighting theme. This will give you the opportunity to spread awareness and encourage others to learn more about your cause.
Strategically colored lighting is an especially powerful choice for a business. Commercial properties can use outdoor lighting choices to support marketing efforts, connect with customers, and encourage local discussions.
Go Gold for Childhood Cancer Awareness in September
There are few things in life more heartbreaking than childhood cancer. No parent should ever have to watch their child suffer, and no child should ever have to endure such a serious medical problem. However, the reality is that millions of parents and children are affected every year by cancer.
A gold ribbon represents Childhood Cancer Awareness Month every September. By illuminating your home or business in gold lights throughout September, you will help raise awareness for the leading cause of death by disease in children under the age of 15. There are many ways to adjust your lighting into a gold hue. If you have a professional LED color light system, it's as easy as adjusting your color choice!
Add Pink for Breast Cancer Awareness in October
Most people instantly associate the color pink with the Breast Cancer Awareness campaign. Men and women alike work every October to spread awareness of the causes, symptoms, and treatments related to breast cancer. Pink lamps and lenses make it easy to support the breast cancer awareness initiative using outdoor lighting.
Colored lights can also be strung in the shape of a ribbon on the side of a home or building. The options are endless when you work with a professional outdoor lighting company that specializes in themed and holiday lighting.
Decorating Elves, Tampa Bay's premier outdoor lighting company, knows exactly how to use strategic aesthetic effects to illuminate your home or business with meaningful colors this autumn. Call (727) 418-4127 now to learn more and prepare for the upcoming months' initiatives.