Preparing for Football Season with Adaptable Permanent Outdoor Lighting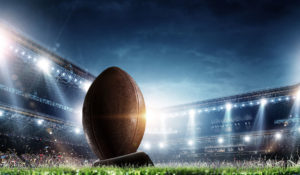 All of your favorite NFL teams have been back at practice for several weeks, but the season certainly isn't starting out as normal. When they announced that there would be no preseason, fans across the country were upset they had to wait even longer to watch the sport they love.
To make matters worse, fans will only be allowed in the stands with strict social distancing and mask-wearing rules. This is going to significantly decrease the number of people that will be allowed to attend the games. Tickets are going to be outrageously expensive, and the chances of the average Joe getting to go to a game this year are pretty slim.
That doesn't mean we can't all be as pumped for this season as we are any other year. There are a lot of ways that you can show your team spirit on game day, throughout the season or year-round. 
A lot of people get yard signs or flags to show their support for their favorite NFL team, but these can wear out over time, especially when exposed to the tropical weather of Florida. A far better option is permanent outdoor lighting customized to your team's colors.
The best part about installing permanent lighting is that you can use it for so many other purposes. Need to light up your yard more than usual for an evening get together? Turn on your permanent lights to a bright white color that illuminates the area.
Customizable outdoor lighting technology allows you to set timers for lights to go on and off, choose colors, and choose the lighting pattern (solid, blinking, etc.). This means you can use your permanent outdoor lighting even for Christmas lights or for any other occasion under the sun.
Ready to get your football on? Contact us today to get your outdoor lighting installed before the first game hits the air waves.