Security Lighting Techniques to Deter Criminals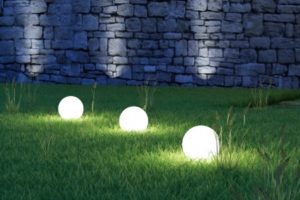 Outdoor security lighting is one of the most effective ways to deter criminals and keep your home safe. It's true that a well-lit home is less likely to be burglarized. 
From flood lights and path lights to luminaries and spot lights, there are many different types of lighting available to boost the security of your property. Start with these time-tested techniques to keep your home shielded from intruders. 
Use Flood Lights for Large Spaces
If you have a large front or backyard, you need flood lights to distribute a wide cone of light across expansive spaces. Mount flood lights to shine on the following areas for heightened security and visibility:
Driveway

Recreational areas

Entryways

Corners

Decks

Patio and porch
Install Path Lights To Illuminate Dark Areas
Supplement the light created by flood lights with path lights. Path lights can illuminate areas that would otherwise remain dark at night, including:
Stairs

Trails

Walkways

Flower beds
These are all areas where intruders may try to sneak or linger. Path lights ensure that they have nowhere to hide!
Luminaries for Ambiance and Safety
Luminaries help improve the security of your property while also enhancing the aesthetics of your space. Luminaries come mounted or standing for general, accent, and decorative lighting in the following areas:
Entryway

Perimeter

Street

Driveway
For more help deterring criminals, ask the landscape lighting experts at Decorating Elves for support. Call (727) 418-4127 to learn more about outdoor lighting that provides unmatched aesthetic effect while adding safety to your home.