The Best Energy Efficient Outdoor Lighting Trends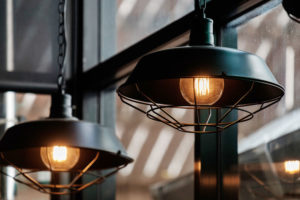 Are you looking at installing some outdoor lighting on your property? Whether you have some dark paths that pose a tripping hazard or you want to light up an outdoor entertainment area, there are some great energy efficient options available. Here are the most energy efficient outdoor lighting trends we're seeing for the coming year.
Retro LED bulbs
Want the retro look of a halogen bulb with the energy efficiency of long-lasting LED bulbs? You no longer have to choose between the two! LED bulbs are available in a wide variety of styles, including many retro looks.
Accent lighting
The ability of manufacturers to continuously decrease the size of effective LED lights is causing accent lighting to make a big comeback. Accent lighting used to be all the rage, getting just the right amount and type of light into small areas, but now you can have that lighting again without the expensive bulbs or string lights.
Industrial lighting trends
The industrial look is becoming more and more popular, especially in the last year. Kitchens are the most common place you will find industrial lighting. Not only is industrial lighting brighter, the fixtures usually have a clean metal finish. There are industrial fixtures of all types that can be purchased using LED or other energy efficient bulbs.
Do you need more ideas on how to make your outdoor lighting more energy efficient? Contact us today for more information.