LED Garden Lights: Lighting Garden Landscapes in Tampa, Clearwater & St. Petersburg, Florida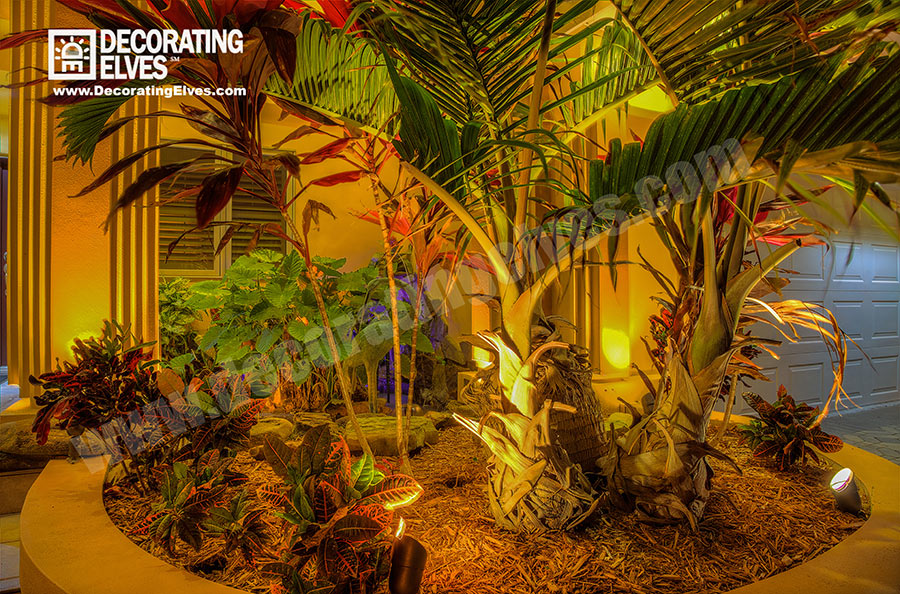 LED garden lights are the perfect choice for illuminating your outdoor space. Unlike conventional forms of lighting, LED lights offer a high degree of flexibility, making them suitable for a wide variety of environments.
They're also the eco-friendly choice. LED lighting Tampa uses less energy, is more efficient, and as a result, has a far longer life span. An LED light won't burn if you accidentally touch it. They don't require a high voltage, so there's minimal risks involved with using them. In short, they're safe, economical and above all, a highly attractive feature in your garden.
The Benefits of LED Garden Lights
LED garden lights offer a number of benefits. These include:
Low-cost, Eco-friendly appeal
This type of garden lighting uses minimal energy, which means you'll save money in the long run.
Built to last
LED lights won't burn brightly then fade within a few months. In fact, they're designed to last for tens of thousands of hours. Our high-quality LED garden lights are designed to be ultra-reliable and can perform in a wide variety of temperatures.
Brightness control
When enjoying an evening out in the garden, creating the right mood is important. Our LED lights enable you to control the intensity of the illumination, creating anything from a subtle, romantic light to a bright display for parties and other events.
Ease of use
Our LED lights are simple to install and create negligible stress to your home electrical system.
Flexible
They're compact and convenient, which means you can use them in a variety of fixtures and areas. Our range of designs mean that you'll find the right LED garden light for your specific requirements.
LED Garden Lighting: A Good Alternative
One of the most popular aspects about our LED lighting range is the savings that can be made by using them. They're so energy efficient that they are likely to save you money in the long run, especially when compared to conventional lighting. On average, each LED light uses 90% less energy than a traditional light.
Of course, this is also good for the environment, and most of our clients like to think that they're doing their part to help support the planet. In total, each LED light only uses one-tenth of a watt, and produces virtually no heat, which means they'll keep going for as long as 60,000 hours.
Safety First
Our LED garden lights are also incredibly safe to use. They hardly produce any heat, which is good news for families with inquisitive pets and children. It also means that they're unlikely to pose any serious risk of fire damage.
Additionally, they're built to withstand rigorous outdoor environments and as a result, they're smash-proof and virtually indestructible. They won't shatter like conventional lighting, which again, reduces the risk of injury.
Garden Lighting in Tampa Bay
If you'd like to discuss your garden lighting, then get in touch with Decorating Elves today. We're Tampa Bay's leading experts when it comes to LED garden lighting, and we're happy to discuss your requirements further. To arrange a consultation, simply call 727-474-2628 or get in contact with the team here.