Moon Lighting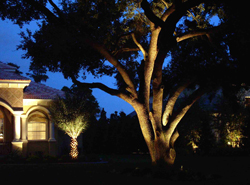 The most natural form of lighting is created by positioning a light source high above the garden in trees and diffusing the light down through the leaves and branches, which cast graceful shadow patterns on the ground below. Moon lighting should create a low level, even ambient illumination. The lighting fixtures must be installed high in the tree and angled for best effect. This can also be combined with fixtures directing light upward to light the tree from below.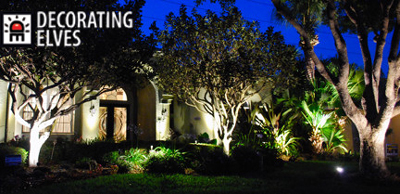 The effect of moonlight filtering through trees is another pleasing and functional outdoor lighting technique. A soft, natural, diffuse effect similar to natural moonlight is created. Both up and down lighting is used to create this effect. The fixtures are mounted within the branches of the tree, illuminating both the ground and the tree itself. Ground lighting provides security and is accented by shadows from leaves and branches. Good plants to Moonlight include those with semi-transparent foliage.
Lighting Consultation
Call 727-474-2628 or 1-800-MY-LITES or click to schedule your consultation today.