Hardscape Lighting
Hardscape Lighting is the practice of using light fixtures to illuminate hard areas in your landscape like patios, walkways, retaining walls, pool decks, and driveways. This can be done with several different techniques like moon or down lighting where the area is illuminated from above, or the use of path lights placed strategically close to these areas to project light onto them.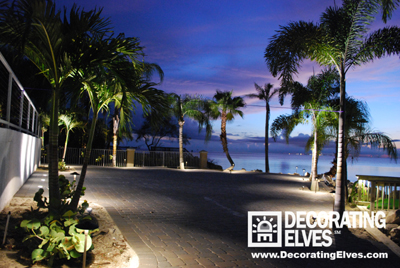 There are also Paver lights that can be installed either during the paver installation or after your pavers have been installed. Paver lights have a rugged design that withstands the load of a passenger car or light commercial vehicle. They are used in patios, walkways, pool decks, and driveways, and the light lens is easily removed for fast bulb replacement when needed.
There is also Garden and Retaining Wall lights that accent your garden and retaining wall projects while providing the warmth, safety and security of illumination. Each fixture is designed to interlock seamlessly with many segmental wall systems. The unique structural design can support the weight and pressures of the wall and the textured lens helps it integrate with the rocklike surface texture of most wall products. This adds a warm glow to light the way along pathways or driveways, providing an extra element of safety and beauty to your home.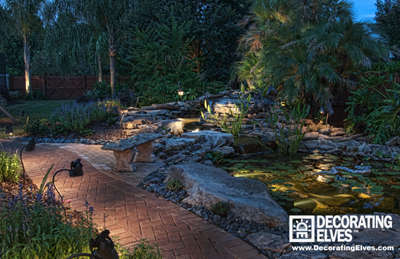 Deck and Dock Lights are perfect for use on wooden projects like decks and docks – either as part of new construction or retrofitted into existing structures. The wide lip with beveled edges supports the light and its smooth rounded corners make the Deck & Dock Light a safe, yet elegant addition to your outdoor living area.
Hardscape Lighting Consultation
Call 727-474-2628 or 1-800-MY-LITES or click to schedule your consultation today.