The Importance of Using a State Licensed Contractor for Lighting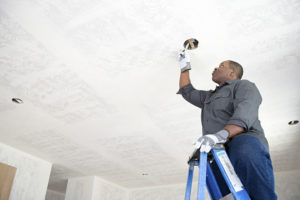 When you are ready to install lighting on your home, it can be tempting to try to do it yourself or hire the cheapest contractor. There are a lot of very good reasons that you should not do either. If you want outdoor lighting installed on your home, hiring a state licensed contractor is your best bet.
Trained and Certified
State licensed contractors are trained and certified in electrical work. When outdoor lighting is installed on your home, it must be wired and connected to electricity. In order to be safe and durable, lighting must be installed by a trained professional. The state is very thorough in licensing contractors, and by using a state licensed contractor, you know that your lighting will be installed correctly and safely.
State Contractors Know Codes
There are certain guidelines that are set down by the state and local communities that must be followed when installing lighting and doing other electrical work. A state licensed contractor is much more likely to be aware of the codes that apply to your outdoor lighting job.
Bonded and Insured
A state licensed contractor will be fully insured, including worker's compensation insurance. This is important, because if someone is hurt on the job and the company does not have worker's compensation insurance, your homeowner's insurance could have to foot the bill. As a state licensed contractor, we are fully insured so you don't have to worry about accidents or property damage.
If you are ready to start your outdoor lighting project, contact us today for an appointment to discuss your options. We are a state licensed contractor in Florida and can easily complete your project to specifications.