Make a New Year's Resolution to Illuminate Your Life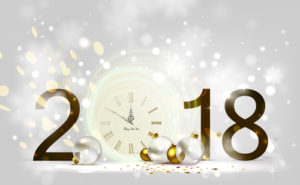 The turn of the New Year isn't simply an excuse to have a lavish celebration in Times Square. It is also the most popular time of year for Americans to make goals intended to improve their quality of life in the next calendar year. We have all made resolutions in the past, though some are easier to achieve than others. Instead of vowing to lose weight or learning how to bake this year, make a resolution to illuminate your life with professional outdoor lighting.
Outdoor lighting can be used to enhance the appearance and usefulness of your home's outdoor space. Think about it: can you currently use your deck, patio, or backyard with ease after sunset? The answer is probably no. Without a cohesive outdoor lighting plan, you cannot make the most of your outdoor space.
The Benefits of Outdoor Lighting
Professionally designed and installed outdoor lighting offers a number of benefits. First and foremost, it improves the safety and security of your property. Lights will illuminate stairs and walkways to prevent accidents, discourage trespassing and theft, and send would-be criminals a clear message that your property is well-maintained and monitored. Of course, lighting also improves the curb appeal of your entire home! The difference in appeal between a lit and unlit home is dramatic. Illuminated homes offer a warm and inviting welcome for visitors, family members, and friends.
Beyond security, safety, and curb appeal, outdoor lighting also provides a sense of comfort that a dark property simply cannot. With the right lighting, you can extend your living areas into your outdoor landscape. Your deck, patio, pool area, front porch, and backyard can all be transformed into their own special environments with just a bit of strategic lighting. The lights create an ambiance and atmosphere that help you and your guests feel totally at ease.
Find the Right Professional For the Job
Completing an entire outdoor lighting landscape isn't a quick task, which is why most homeowners turn to a professional company to handle the process. From uplights and color coordination to mood lighting and accents, you need an experienced and qualified team to transform and illuminate your property.
Decorating Elves services Tampa, Florida to help homeowners bring their outdoor spaces to life after the sun goes down. Whether you live in Clearwater, St. Petersburg, or another city in Pinellas County, Decorating Elves can help you achieve your New Year's resolution by adding beauty, usability, safety, security, and value to your entire outdoor environment. Call (727) 418-4127 today to learn more!