DE Marquee Property | Showstopping Corner Lot Home
Hey there, fellow light enthusiasts! We've got some electrifying news to share about our October DE Marquee Property, and trust us, it's a showstopper! Picture this: a charming corner lot home, nestled among clusters of majestic palm trees, all beautifully illuminated by the magic touch of Outdoor Lighting by Decorating Elves.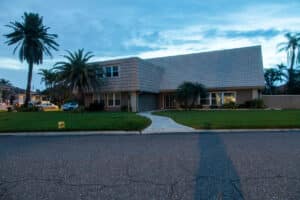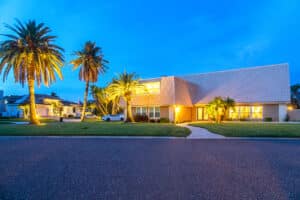 Design
Our talented designer poured heart and soul into creating a customized lighting plan that turned this property into a nighttime oasis. It's not just about lighting up spaces; it's about crafting an experience, and boy, did they nail it! The result? A mesmerizing play of shadows and lights, transforming an ordinary corner into an enchanting spectacle.
Install
But wait, there's more! Our experienced lighting techs, the unsung heroes behind the scenes, worked their magic to bring this design to life. With their expert hands and keen eyes, they meticulously placed each light, ensuring every angle was perfect. The result is a testament to their skill and dedication, turning dreams into radiant reality.
Now, we know you're eager to feast your eyes on the backyard magic too, and trust us, it's worth the wait! Stay tuned, because we're cooking up something truly special, and those backyard photos are coming your way soon. Prepare to be awestruck!
Click here to see the transformation of the DE Marquee Property – Vetter!
Are you Feeling Inspired?
Ready to light up your own space and experience the Decorating Elves magic? Don't hesitate! Whether you're a residential or commercial customer who dreams of transforming your space, our team is here to turn your lighting visions into a vivid, glowing reality.
Reach out to us at 727.474.2628 or shoot us an email at office@decoratingelves.com. Let's illuminate your world together!
Stay tuned for more updates, and until then, keep shining bright! ✨