Illuminate Value: How Custom Lighting Boosts Home Sale Prices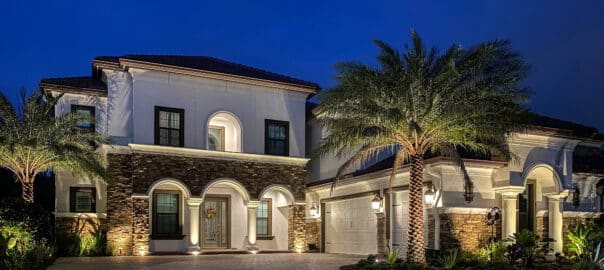 Selling your home can be both an exciting and nerve-wracking experience. Every homeowner dreams of getting the best value for their property, sometimes, the key to unlocking that value lies in unexpected places. At Outdoor Lighting by Decorating Elves, we've witnessed the transformative power of custom outdoor lighting. It not only enhances curb appeal but can also significantly increase home sale prices. Allow us to share the illuminating tale of one of our satisfied customers in Clearwater, FL.
The Challenge
Our client, let's call them the Johnsons, were preparing to put their home on the market. They understood the importance of first impressions (especially in the current market) and recognized that their property needed that extra sparkle to stand out in Clearwater.
The Solution
After a thorough consultation, our team at Decorating Elves designed a custom outdoor lighting plan tailored to accentuate the home's unique features, such as the stone facade. The goal was to create a warm, inviting ambiance that would make potential buyers instantly fall in love. Strategically placed lights highlight the architectural details, illuminate the lush landscaping, and showcase the inviting outdoor spaces.
The Implementation
The experienced hands of our Decorating Elves went to work, meticulously installing energy-efficient LED fixtures. Pathways were softly lit, leading the way to the front door. The garden was transformed into a captivating oasis, and the facade of the house glowed elegantly under the night sky.
The Result
The transformation was nothing short of spectacular! As prospective buyers approached the property during evening viewings, they were greeted by a mesmerizing display of light and shadow. The warm ambiance created by the outdoor lighting made the house feel like a home, and left a lasting impression on every visitor.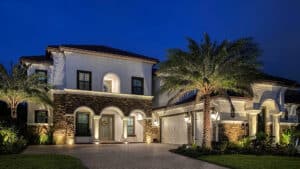 The Impact
The Johnsons were astounded not only by the increased interest in their property but also by the higher offers they received. The enhanced curb appeal, thanks to the custom outdoor lighting, played a significant role in the heightened perceived value of their home. The investment in outdoor lighting proved to be a wise one, resulting in a faster sale at a price that exceeded their expectations.
The story of the Johnsons is just one of the many success stories we've had. We understand that selling a home is not just a transaction; it's a journey. By investing in custom outdoor lighting, homeowners can elevate their property's appeal, capture the hearts of potential buyers, and secure a higher sale price.
Ready to brighten your home and your sale? Let Outdoor Lighting by Decorating Elves illuminate the path to a higher home value. Contact us at 727.474.2628 or office@decoratingelves.com. Discover the difference lighting can make – where brilliance meets value, and houses find their worth. ✨💰 #HomeSaleMagic #CurbAppealEnhancement #DecoratingElvesExperience #ClearwaterRealEstate #TampaBayRealEstate